Sisanie Guest Co-Hosts "LIVE with Kelly and Ryan" Today and Tomorrow (August 11 and 12)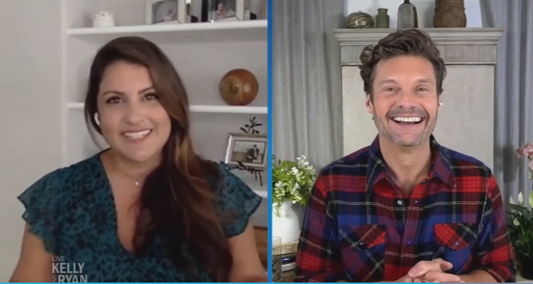 LOS ANGELES, August 11, 2020 – Sisanie, co-host of the Premiere Networks-syndicated On Air with Ryan Seacrest, was invited to guest co-host LIVE with Kelly and Ryan today and tomorrow, August 11 and 12.   No stranger to the Emmy Award-winning daytime TV show, Sisanie has filled in for host Kelly Ripa several times over the past few years.  Today on the show, Seacrest and Sisanie welcomed actor Bryan Cranston who discussed his new film, "The One and Only Ivan."  They also chatted with LinkedIn's Catherine Fisher, who shared ways to stay sane while working at home.
Check out highlights from today's show here: https://kellyandryan.com/, and be sure to tune-in tomorrow when Seacrest and Sisanie welcome actor Joe Manganiello to talk about the film "The Sleepover," as well as Woman's Day content director Meaghan Murphy, who will demonstrate DIY outdoor activities.
About On Air with Ryan Seacrest
On Air with Ryan Seacrest broadcasts on Los Angeles' No. 1 Hit Music Station 102.7 KIIS-FM  on weekday mornings and is syndicated worldwide by Premiere Networks on nearly 170 stations. The four-hour music and entertainment news program focuses on all aspects of the entertainment industry, highlighting and interviewing top talent from the worlds of music, film and television.  In addition, listeners can visit www.RyanSeacrest.com to interact and connect with the show, and get their daily entertainment and lifestyle news.  The site features photos, videos and social networking.  For more information, please visit www.PremiereNetworks.com.
# # #