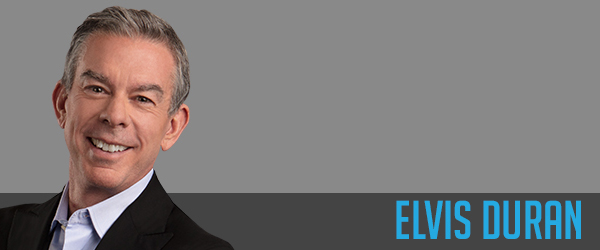 Elvis Duran and the Morning Show OnDemand
Elvis Duran considers himself the host of the party on his show. 
Broadcasting from New York's Z100, Duran and his on-air crew entertain listeners with up-to-the-minute entertainment and pop culture news, celebrity guests, hit songs, and regular features such as the gossipy "Entertainment News" and the ever-popular prank "Phone Taps" -- all of which have made Elvis Duran and the Morning Show the most-listened-to Top 40 morning show in the U.S. 
Originating from Z100 in New York, the program consistently ranks No. 1 across multiple demographics and top markets, and attracts millions of weekly listeners
From our First Caller of the Day to Danielle's last Entertainment Report, listen to the entirety of each day's Elvis Duran adn the Morning Show from start to finish without having to set your alarm!